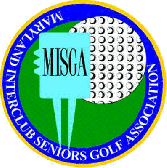 MISGA (Maryland Interclub Seniors Golf Association), founded in 1975, is an organization of almost 3800 senior golfers in Maryland and in parts of Pennsylvania, Delaware, Virginia, and West Virginia. Its goal is to help in the enjoyment of golf and to foster friendship and camaraderie through tournaments, spring and fall golf trips to the south, and golf mixers on a home and away basis. Playing other local golf and country clubs without green fees makes this organization one of the "best deals in town". There are currently 48 clubs in MISGA.
To learn more about MISGA, visit the MISGA web site at: http://www.misga.org
Want to Join the Timbers at Troy MISGA?
First, let me explain the requirements for becoming a member and what you can expect to receive. You must be at least 50 years old or greater. You must be a member of a golf club – in our case, The Timbers at Troy. This requires you to join the Player's Club which entitles you to benefits at the Timbers including Handicapping services. You will need a handicap to be part of Timbers' MISGA since you will be paired in various foursomes playing for prize money. It also includes one free round of golf which can be used anytime, pay "twilight rates" during peak hours Monday – Friday, pay "twilight rates" Saturday and Sunday after twelve noon, pay "super twilight rates" during twilight hours, 10% off all pro shop merchandise, $1.00 off price of large bucket of range balls and 10-day advance tee time reservations, etc. Other limitations and benefits may apply, so please check with the pro shop. The Player's Club is good for one (1) year from date of purchase.
Secondly, as part of the Timbers' MISGA, you will be able to play at numerous courses in the Mid-Maryland area. There will be a low nominal fee for participation at each mixer, ranging from $39 to $52. This will include coffee and doughnuts in the morning, range balls if available, green fees, cart fees, prizes for top finishers and a meal at the end of the round.
A list of the courses we have played include: Bay Hills GC, Beaver Creek CC, Blue Mash GC,  Bowie CC, Bretton Woods CC,  Chester River CC, Compass Pointe GC,  Country Club at Woodmore, Crofton CC, Cross Creek GC, Fairway Hills GC,  Fountain Head CC, Glade Valley GC, Hog Neck GC, Hobbit's Glen CC,  Holly Hills CC, Hunt Valley CC, Leisure World CC, Links at Challedon GC,  Montgomery CC, Musket Ridge GC, National Golf Club at Tantallon, Norbeck CC,  Patuxent Greens GC, Prospect Bay CC, Quail Valley GC, Rattlewood GC, Sparrows Pointe CC, Timbers at Troy GC, United States Naval Academy GC,  University of Maryland GC,  Walden CC, Westminster National GC and Winter's Run CC. We are in negotiations with some new ones including Arygle CC, Cress Creek CC, Cripple Creek CC and Wild Quail CC.
Now you want to know what all of this is going to cost you! The Player's Club at The Timbers at Troy varies with age. If you are between 50 and 59 years old, the current cost will be $75. If you are 60 years old or greater, the cost is $65. These fees are subject to change at the discretion of the Timbers at Troy management. The Timbers at Troy MISGA dues for the 2018 calendar year will be $35.00. You must maintain a handicap with the Maryland State Golf Association (MSGA).
Are you still interested? Contact Assistant Representative Pat Keller at: pat.keller3@verizon.net and you can do your application on-line.